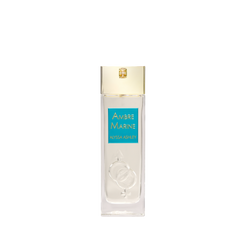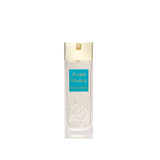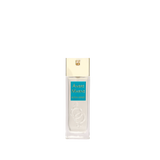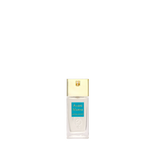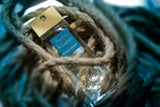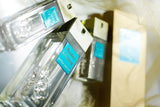 Ambre Marine
Eau de Parfum
(0 Reviews)
The marine notes encapsulate in a bottle the facets of the sea, of seaweed, of salt on the skin after a bath on a hot summer day. They are soft and persistent. They evoke clarity, freedom and lightheartedness. In this fragrance, the pure marine scent of the synthetic molecule is muted by more delicate floral and/or green notes. The combination of softness, elegance and persistence that marine notes offer means that they have been among the raw materials that have become very much in demand in recent times.
At the top, discover the fresh and naive notes of citrus pearls, at the heart blooms a bouquet of white water flowers. The base is slightly salty, with notes of blond amber and iris.
TOP NOTES - Lemon, Lotus Flower, Peppermint
HEART NOTES - Waterlilies, Orange Blossom, White Rose
BASE NOTES - Narcissus, Iris Wood, Blond Amber
Read more
Think to the planet - recycle the package
"The truth lies in all the shades"
In Ambre Marine, the sensuality of ambre gris and the elegance of marine notes capture those who happen to smell them passing by, leaving them in a whirlwind of confused emotions that make them lose their bearings, and make them desire only one thing, prolonged contact with the source of the emotion; the perfume. Just like the emotions conveyed in the master of Metaphysical painting, Giorgio de Chirico. Capturing all the facets, all angles, of a perfume that is impossible to describe because it is olfactively complex.
Your experiences
0 Reviews
Complete the experience of Ambre Marine
In My Boutique
Nov 11Olfactory inspirations
Cristian Cavagna, passionate about perfumes, tells us some secrets to choose the perfume.
Nov 10Olfactory inspirations
Extract, Eau de Parfum, Eau de Toilette and Cologne Spray, what is the difference between these and which version to choose? Here are some tips!